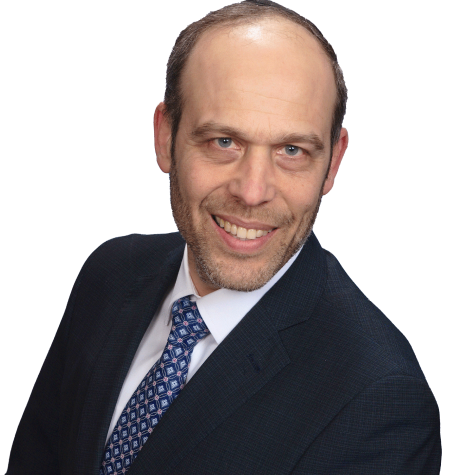 Ozzie Rabinowitz
Branch Manager
NMLS# 19754
Ozzie Rabinowitz is a branch manager for Nationwide Equities Corporation in New Jersey. Over the years, Ozzie has set the standard in the mortgage industry for professionalism, service, and integrity. With a career marked by rapid growth and remarkable success for his clients, Ozzie is an accomplished leader in the industry. Ozzie has several years of experience in the loan and mortgage industry through positions such as Branch Manager, Division Director, Senior Vice President, and CEO at several different companies. Along with his impressive job history, Ozzie deeply cares about his clients. He is always determined to giving his customers better interest rates and finding better mortgage programs. His reputation with his clients is impeccable due to his commitment to "rebuild America, one home at a time." Give Ozzie a call or email today!
Loan Programs
FHA Loans
Conventional Loans
Reverse Mortgages
VA Loans
USDA Loans
203k Rehab Loans
Self-Employed Loans
Real Estate Investor Loans
Foreign National Loans
Streamline Refinances
Jumbo Loans
& More!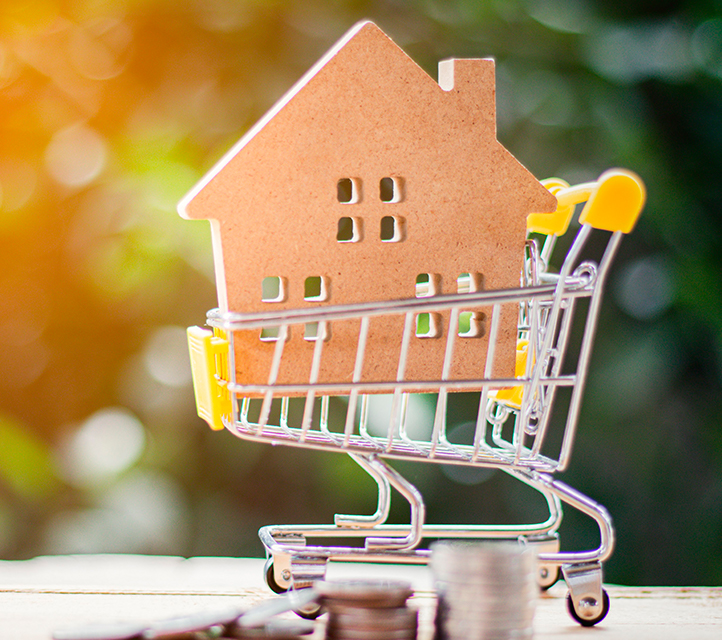 Ozzie is one of the best.
Ozzie helped me to buy my first home in an incredibly daunting seller's market. If I had to do it again, I'm honestly not sure that I would, given how stressful it was, but I was glad to have Ozzie and Julie helping me through this process. He has the patience of a saint. I am happy to recommend Ozzie, especially to first-time home buyers in need of some extra hand-holding.
anil roka
An extremely helpful lender
Ozzie and his team where very helpful and informative throughout the process from n pre-approval to closing and even beyond… He prepared us before every step of the process and for every complicated situation he did the work required to get it done smoothly, without hesitation! Since my closing I have even recommended Ozzie to a friend of mine, and the feedback I got from him was the same.
aronmek
Fast, secure and reliable lender. Ozzie's team took care of my mortgage process from day 1 until closing.
Fast, secure and reliable lender. Ozzie's team took care of my mortgage process from day 1 until closing. I would recommend this lender to anyone. Ozzie's team were on top on all needs to close fast and with the best interest rate in the market.
ateodosio18
Ozzie and his team were amazing!
Ozzie and Julie were such a tremendous help during the process of our refinance. They made every step easy and secured a rate that saved us a ton of money. Highly recommend!
beckywinters3
Extremely impressed
It was a real pleasure working with Ozzie Rabinowitz and his team… I would highly recommend him to friends and family it was a professional experience throughout the process
Chaim Feller
Purchase and refinance
We were referred to Ozzie by a co-worker at my office. My husband and I were so happy with Ozzie that we refinanced with him after he handled the mortgage on our new purchase. Ozzie and his staff kept us informed every step of the way. There were no unpleasant surprises. We referred others to Ozzie who have been very pleased with his services.
drc08904
Ozzie is 'da man'!
Ozzie and Julie together form a team of competence, unfailing attention to detail, and utmost professionalism. Whatever your housing situation, they can put something together that'll get you in the door. Keep on rocking, guys!
edelmansnorth
Terrific experience
Ozzie and his team walked us through the mortgage "experience" from A to Z with patience and devotion. For a first time home buyer going into unchartered territory, it couldn't have gone any smoother.
esh
Amazing Refinance Experience! Highly Recommend!
Ozzie and his team were amazing! The entire process was relatively straightforward and Ozzie and his team explained everything in an easy and understandable fashion. Most of the work on our side was really limited to scanning and signing paperwork. I've worked with other lenders, and Ozzie has proved to have the best customer service. He was always available for questions and really pushed this through. As long as you have your paperwork and records together, then you will have a smooth and easy transaction. Thank you again! Highly recommend!
frenchy505845
Excellent service and patience
Ozzie's knowledge & experience in Mortgages played a very important role in our getting us the funding we needed quickly. Ozzie was definitely Heaven sent! If you're caught in a jam,Ozzie is definitely the man!
Hana M
Great experience!!
Ozzie is a really fun guy to work with. Very knowledgeable and knows how to get stuff done! Always super quick responses for emails and phone calls.
hudigreenberger
WE HAVE NO WORDS....
Ozzie exceeded all of our expectations! He explained the home buying process in detail at the beginning so there were no surprises. He was always very responsive and quick to provide accurate data on various rates and loan options available .Ozzie stayed on top of action items that needed resolved to ensure the loan closed on time. (Thank you Julie!) He made the home buying process easy from beginning to end. We truly appreciate all of the help and support that he provided throughout the entire loan process Thank you again for taking the stress out of that portion of the home buying experience! We highly recommend your professional and personal service!
ital
Strongly recommend!!
Ozzie helped us with our refinancing and I cannot recommend Ozzie and his team enough. They were so easy to work with, quick to respond and very professional. Ozzie helped us everyday and was quick to respond to us about all our questions and problems. I'm truly grateful I had the opportunity to work with Ozzie and his team (Julie). Thank you again!
Jay Thakuri
Amazing great quality of work and problem solving.
When my wife and I decided to purchase our first home, we were very nervous about the whole process until we met Ozzie. Ozzie and his team made everything very easy for us, they were patient, very supportive, they listened and guided us throught the whole process. The closing of the mortgage was almost stress free and we were able to buy the dream house.
When it was time to refinance for a lower interest rate, Ozzie was there. Thanks to him we were able to lower the mortgage interest rate by more than 1%. Which is a great saving.
We highly recommend Ozzie Rabinowitz and his team for their honesty, great work, great customer service and working with us from the beginning to the end, they will always be there for you.
Jesus Rodriguez
Great Service
I had a great experience using Ozzie Rabinowitz as a mortgage broker, Ozzie and Julie were extremely helpful and knowledgeable and always willing to help
JJJJJ t
AAA+++
Closing a home is a complicated process and Ozzie did super fantastic in getting the loan approved. The loan got approved timely and the interest rate provided was great. He was available to speak most of the times including the evenings and weekends. I'd highly recommend anyone to get their loan approved with him.
Joe
THE BEST!!!
Ozzie has now closed 2 refinances for me and never was there even the slightest hick-up. From the initial phone call to discuss whether or not to refinance, Ozzie's honesty and knowledge always had me believing my decision was correct. I have recommended his to family and friends who have all used him. He and his team are professional, timely, courteous, and always accessible. THE BEST!!!
Joe A.
Very patient and cooperative
Our loan was not run of the mill. Right from the start we were faced with many complications due to our not so clean financial history. Ozzie worked with us the whole time and kept pulling things along. Even when we had given up hope he didn't and ultimately his efforts pulled us through.
joshbrotsky
Excellent person
He is an excellent person and his team always are always ready and available for their clients. I recommend it, 100 % he is , responsible and trustworthy.I thank you for everything you did for us. I was attentive to everything from the beginning to the end of the buying process.
July cerda
Communication Is Key
Ozzie was always available, patient, answered all of our questions and great at helping us understand it all. It made the paperwork and process more bearable.
l motto
Ozzie is determined to get you a loan approval & at the BEST possible rate. Great service ,efficienct&organized!
He explained step by step clearly. He didn't leave anything out or skip any steps.I knew exactly what needed to be done. I have ,and will continue to recommend Ozzie to others!
landleichenstein
Our experience with Mr Rabinowitz
The process was explained to is step by step
We always understood what was going on and what was expected
They really 'held our hand' through out the process
They worked so hard to make sure our loan closed in time
We are so happy we used them
leahbrisman
Wonderful
Ozzie helped me many times in the past and just resent on my new home, Everytime I purchased a home or refinanced I was happy to contact Ozzie because I knew he would be a great help to me. He was very helpful kind And very professional and I always know I can rely on Ozzie to help me I always had a great experience with getting my mortgage through him and would highly recommend him
Lisa Serinese
Ozzie Rabinowitz
Ozzie and his team were introduced to us by our Financial Advisor – he came highly recommended. My wife and I are completely satisfied with Ozzie and co. and they work that they did for us – they were very organized and thorough. We were new to the process and Ozzie was very attentive and made certain that he answered all questions/concerns that we had! He made himself available any time during the day. His team provided us with all the information that we needed when refinancing. He definitely made the process very easy for us from beginning to end!
Mariko & Brian Migue
First time Homebuyer
Ozzie and Julie were brilliant in helpibg me achieve homeownership. From day one Ozzie was patient, resourceful,and only had my best interest at hand. I am so blessed to have had him as a consultant and lender.
marondac
INCREDIBLY HELPFUL!
This is definitely the mortgage broker that you are looking for!! Ozzie and his team makes the process simple and ensures you get to the finish line in the shortest amount of time possible!
mw45
Excellent service
I could not have gotten better service. Everything was clearly explained and carried out with such efficiency. Would not ask for anything different next time around.
nechama birnbaum50
#1 RECOMMENDED MORTGAGE LENDER!!
I had the opportunity to have Ozzie Rabinowitz handle the mortgage aspect of my home purchase. He is a respectful, very knowledgeable individual that treats your questions and concerns like his own. He extended countless hours and advice beyond what is expected of a lender in the most patient and dignified manner. He is well known in the Tri State area as the most competent, honest, and admired mortgage lender. Everyone that has had the honor of working with Mr. Rabinowitz and his office staff had only raving remarks to share. I AM PROUD TO BE ASSOCIATED WITH Ozzie Rabinowitz and HIGHLY recommend his services!!
nettie72
Service
I have used them multiple times the staff as well as Mr Rabinowitz are Great they are attentive and make the whole process simple and seamless
I highly recommend
oem8
EXCEPTIONAL!
Ozzie is excellent , Entire process he made it so simple that I am already planning to buy one more house .
Great service , Great team and most important response time is so quick unbelievable
pkhannyc
Perfect!
Ozzie was so efficient from day one they were on top of everything! Everything went so fast and smooth!
Ozzie was also a real pleasure to work with he always let me know right away if we were missing anything and took care of it all!
We highly recommend using him!
princessyocheved
Outstanding Costumer Service
It was a pleasure working with Ozzie. He guided us through the entire process with clear instructions, updates and was there to answer any questions. Ozzie's professionalism and and communication was really outstanding.
Rachel and Andrew R.
the great thing was the patience, professionalism and availabilty to answer any queries at any moment. Really nothing can have been better
The lender explained the process very clearly and was open to question which were answered more than one time. I was very at ease with them,. There was no pressure and really very nice in their dealings. They wanted to make sure that every step of the process was understood and try to help at every turn.
rbenno
Ozzie is amazing!
Quick, professional, efficient, pleasant. What more can you ask for? Overall a wonderful experience especially contrasted to what I know others have gone through with a refi.
redblimp
Great experience
I found Ozzie from Nationwide Equities to be very knowledgeable and professional to work with. All the work was done in a timely fashion. I would recommend them to other people as well.
rinestock
Excellent experience
I had a very pleasant and professional experience dealing with Ozzie Rabinowitz and staff. I would highly recommend using their services. It was a pleasure working with them. They were very courteous and pleasant to deal with.
Thank You,
s1197gold
Satisfied client
Ozzie and his team were extremely helpful guiding us through the process & had our best interests in mind throughout the entire mortgage process. Thank you very much!
Satisfied Client
Ozzie Rabinowitz
Ozzie and his team were a real pleasure to work with! Their thorough knowledge and patience made the process that much smoother and easier. They were always available for us and were a real support throughout! Thank you Ozzie for such a positive experience!
scoriat
Great
Ozzie and his staff are extremely knowledgeable and efficient. They saw the entire process through flawlessly. A real pleasure to work with. I would highly recommend them.
Shimon Falik
Ozzie is the BEST!!!!!!!!!!
Our loan was a complicated one and Ozzie was as smooth, knowledgeable and helpful as can be. Ozzie and his secretary Julie were really a pleasure to work with.
shoppersparadisenj
Amazing service!
It was a great pleasure working with Nationwide Equities Corporation. We use them time and again because of their excellent professionalism, amazing service, and quick turnaround. Definitely recommend!
smadarnavaro
Very positive experience
Nationwide is extremely knowledgeable and guided us every step of the way to make this the most positive experience. I really recommend working with them as Ive worked with them!
sorifischer
Professional, very fast response.
Ozzie and his team were a pleasure to work with. I was a first time home buyer, and Ozzie was able to provide advice even at a personal level. We went for a 30 day closing and had everything done with really almost a week to spare which was spent reviewing closing costs, including finding items to lower cost.
Every time I have had to contact Ozzie, he was able to respond immediately. Send an email, receive a response in about an hour. Even at odd hours in some situations outside of normal business hours. His team is also just as good in terms of response time and follow up. And not only fast response to you, the buyer – but also to your agent and lawyer. Correspondence between all of us was so smooth it was almost like being in the same room.
My agent is even considering adding them to her recommended lenders and she's been doing this for decades. Ozzie and his team are truly the best. And I am truly thankful Zillow's website paired me with him and his team.
stevenlmark
Amazing!
Ozzie was great from beginning to end always guiding me to the process. As a first time home buyer I truly needed help and Ozzie was there to do so. Any question I had he answered, whenever I felt nervous about any move he would calm the situation. I recommend Ozzie to anyone either new in the game or veterans. He and his team will take special care of you, special shout out to Julie, Mariam as well for there great help.
surgepalmero
Highly Recommended!
Ozzie and Julie were great ! They did a excellent job addressing my questions and concern's patiently and every thing was done efficiently and effectively.
syc613
Ozzie was wonderful to work with!
Ozzie Rabinowitz a wonderful person to work with. He answered all of our questions. He worked with us throughout the long process of buying our home.
I would recommend him to everyone.
Tehilla
Great team!
Ozzie and crew were fantastic to deal with. So efficient and pleasurable to deal with. Amazing Ozzie even re-locked our rate when the rates fell one day!
tgold18
Unbelievable
As a self employed individual in the service industry I knew it would be difficult to get a loan. Ozzie said he could make it happen, and it wasn't easy but he along with his wonderful assistant Julie got it done. Now I have a beautiful home in a wonderful community for my wife and two young children. Ozzie and Julie are wonderful to work with. If you're looking for a lender your search is over, you will not find anyone more dedicated.
timpolys
THE BEST
Ozzie Rabinowitz and his capable team has led us step by step through the process of getting our mortgage. He did it quickly patiently and efficiently answering all our questions. what more is there to ask for give him a call today.
Tzvi Wolfe
Smooth process. Pleasure to deal with. Kept in the loop throughout!
From when I walked into Ozzie's office Until after the closing, I felt a real sense of calm. Ozzie was looking out for my best interest, always keeping me in the loop. The process was smooth, quick and Ozzie and his office staff are a pleasure to deal with. Highly reccomended to all.
user0749747
#GoforIt!
We we're very pleased with our dealings with Mr. Rabinowitz. He and his secretary helped us through the entire mortgage process very clearly and patiently giving us a pleasant experience with what might otherwise have been a confusing and stressful ordeal.
Very Satisfied
Ozzie Rabinowitz has his clients' best interest in mind at all times!
I have done 3 refinancing with Mr. Rabinowitz and he and his staff are wonderful to work with. I have recommended him to my family and friends and they were also extremely satisfied with his services.
ycapraun
Ozzie was excellent from start to end
Couldn't imagine finding a better loan officer then Ozzie and his assistant Julie. From the very start Ozzie gave us all the time we needed to determine the loan amount that was appropriate for us and when to lock…we felt like we talking to old friends…present sent from heaven. Strongly recommend you use him!! We appreciated their professionalism organization and efficiency in any matter that related to our loan.
yjakubovics
Excellent customer service!
Everything went smoothly and we closed on time with no issues. We were shepherded through the entire process by Ozzie and his staff. We were very happy with him and we would use him again if the occasion arose.
zeke323
Great service from Ozzie Rabinowitz of Nationwide Equities Corporation
I was fortunate to find Ozzie Rabinowitz as my lender. He provided professional, precise information on a loan before getting pre-approved and throughout the entire process. From my first phone call with Ozzie until the day of my closing, I didn't have to worry about anything. His staff is professional and very thorough.
Great guy, great company!
zuser20140804073715623
Ozzie is a real professional from start to finish.
I've used Ozzie for the purchase of my home and to refinance. Both times is was a real pleasure dealing with Ozzie and his team of professionals. Ozzie is honest, upfront and straight forward, I highly recommend using him for purchases and refinances.
zuser20160718153340126
Receive a Free Quote Today!
Please submit the requested information below to receive a Free Mortgage Quote!