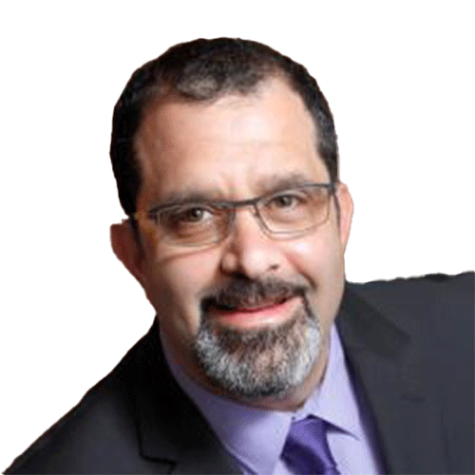 Scott David Mantel
Senior Loan Officer
NMLS# 1071405
In 2005, Scott joined Nationwide Equities Corp., a mortgage banking institution with national strength and a focus on providing its clients with remarkable customer service and low interest rates. Nationwide's focus aligns perfectly with Scott's commitment to a high level of customer service.
Scott Mantel is a solutions-oriented loan specialist and hyper-local property expert who delivers the highest level of customer service to his clientele. With more than a decade of experience in mortgage banking and having extensive knowledge in the Brooklyn townhouse and brownstone markets, Scott understands the carious components that are required by lenders to finance a home purchase. With thousands of successfully closed mortgage transactions, Scott has become a brownstone and townhouse specialist; primarily, but not limited to the areas of Bedford Stuyvesant, Bushwick, Clinton Hills, and Crown Heights.
Scott has access to numerous loan programs. Besides the standard FHA, Fannie Mae/Freddie Mac loans, he has access to a multitude of specialty products. Whether yo are a first-time homebuyer or an investor looking to refinance and leverage current properties for new acquisitions. Scott is skilled in uniquely tailoring each situations specific to the lender's satisfaction. You can rely on Scott Mantel's integrity and professionalism to deliver a seamless mortgage transaction. He understands the level of attentions each of his clients require throughout the process and exceeds expectations in this capacity. Furthermore, his strong relationships with brokers and agents, investors, and developers enables him to deliver peace of mind to all those involved and add to a stellar track record of getting the funds approved.
Scott Mantel is a dedicated professional who takes pride in helping his clientele make one of the biggest decisions int heir lifetime — buying a property.
Loan Programs
Loan Programs
Reverse Mortgages
FHA Loans
Conventional Loans
VA Loans
USDA Loans
203k Rehab Loans
Self-Employed Loans
Real Estate Investor Loans
Foreign National Loans
Streamline Refinances
Jumbo Loans
& More!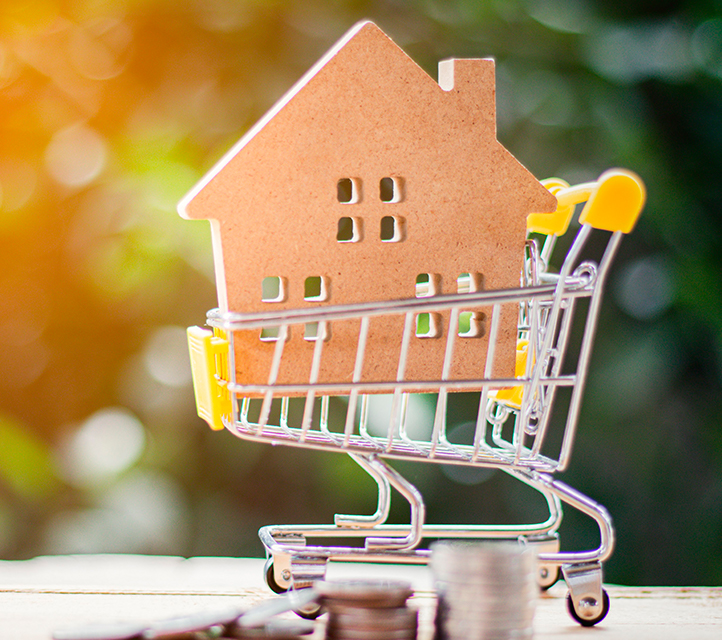 Before working with Scott, I was looking at a possible 2 family home in Cypress ...
Scott is definitely and expert and one of the best when it comes to getting a deal done but it is sooooo much more than that. Before working with Scott, I was looking at a possible 2 family home in Cypress Hill. After working with Scott, I purchased a 3 family home in the hottest area in BedStuy. Scott helped me to put a plan in place that took over 3 months to execute. He told me the things I had check on my credit and the monies I had to have to make my dream come true. You always hear those silly infomercials talking about buying investment property with little or no money down. Well, I did it and it wouldn't have been possible without Scott Mantel. I knew I was in the right hands not only because of how he explained everything, but other people knew him as well. Sometimes property owners will try and tell you what lender they'd like you to go with to ensure the deal goes through…Once I dropped Scott's name, they just exhaled and had no problems moving forward because they knew I was in good hands. Everyone has a "guy" but Scott is "The guy". If you want to get your deal to go through, use Scott. Period.
Adeola Fadeyibi
We closed a loan with him that was extremely complicated and previous mortgage brokers ...
Scott is extremely smart, a straight shooter, resourceful and has extensive knowledge of the industry. We closed a loan with him that was extremely complicated and previous mortgage brokers had not been able to handle. Cannot say enough good things about him.
bnthuo
Great guy
He was very knowledgeable of everything that's needed to complete my loan very easy to talk to a great ability to answer phone calls and emails back in a very timely fashion
Darrel Mullings
Highly recommended lender
It was my first time buying a house and Scott was by far the team leader of the very confusing presses of purchasing my property.
You can always rely on Scott to be available 24 seven and always quick to respond.
Be sure to expect the perfect execution of any deal with Scott on your side.
Thanks Scott! Talk soon with a new purchase
David Nehaice
Great experience!
Scott was so on top of my loan and made sure everything went smooth and was a pleasure to work with.
I would only use Scott going forward. Thanks Scott!
dev1lman30
Amazing experience with my loan process.
I must say that my recent mortgage refinance was a smooth, seamless experience. Mr Mantel is extremely knowledgeable and was able to guide us through the loan process with ease. He was always available to answer any questions that we had. We are extremely happy with the loan that Me Mantel was able to get for us. We were able to get a great interest rate and the loan closed in a timely manner. I would recommend Mr Mantel and Nationwide Equities Corp to anyone in the market for a loan. This refinance experience with Scott Mantel and Nationwide Equities Corp was a 10 out of 10.
dwaynekd
Great to work with - organized, transparent, efficient
Scott was amazing to work with when refinancing our mortgage. He knew how to communicate with us throughout the process and made sure we knew what was going on every step of the way. His responsiveness and expertise is extremely impressive as well. Please consider Scott for your mortgage, refinance, or other home loan needs.
Elvin Migirov
Scott "the mortgage guy" Mantel!
This gentleman right here is worth his weight in Gold! This was my first mortgage and I don't think there's a better educator out there. He walked me through the whole process. Worked super late hours and got me my loan quick. And easy. He's super efficient and knows what he's doing. I was referred to him and let me tell you. I'm excited to buy another house just so I can experience this easy process again! Thanks again Scotty boy
garciajeremy518@gmai
Wonderful experience
Scott was very responsive and throughly explained each step the process. I can high reccomend him and will to friends and family.
Thank you Scott.
gdmarolda
Outstanding professional, Customer always first, A++
We closed 2 mortgages with Scott, and both times he guided us with clarity through our complicated situations. He's always been extremely patient, knowledgeable, and responsive. Most importantly, he structured the loan that was best optimized to our unique situation, never pushing or rushing the process, despite changes in our income.
Gene
Highly Recommend
From the very beginning to closing, Scott was very responsive and patient all the way. Always worked, sometimes on the weekends, sometimes in the middle of the night! Not only did he give us the best rate, he was also able to close on time as promised. It was not an easy process getting a multi-family loan but he worked hard and delivered!! Thumbs up here, would recommend to anyone looking to purchase or refinance a home.
Gene Pyo
An advocate who puts client wellbeing ahead of personal profit
This is the third mortgage that Scott has managed for me (one original and two refi's.) Scott's is consistently thoughtful, explains everything clearly, exercises good judgement and provides everything that I need so that I can make a fully informed decision.
igranick
The person who I really wanna appreciate to "Scott"
We met Scott at the suggestion of a realtor we had been working with before we bought our new home. Hesitant at first, our skepticism quickly disappeared! Scott was thorough at the very beginning with our application. Some of the income was very complicated and he spent endless hours to make sure he had a full grasp on making sure we would qualify for the loan. From the very start, right up until closing, what Scott told us he would deliver came true….in fact, better than we actually had expected! I cannot say enough good things about Scott he is a true champion for the buyer and a remarkable, one of a kind loan officer. I HIGHLY recommend talking to Scott before you proceed with anyone else!
Jahanara akhter
Great broker. Got us the best rate.
We were recommended to Scott by our real estate agent. We had already gotten a quote from Rocket Mortgage, but Scott was able to find us a bank who offered us a better rate. He walked us through the whole process like a Pro
jake030
One Of The Best
Mr. Scott Mantel made my first time buying experience very comfortable. He did my loan very professionally and efficiently. He is very good at what he does. He responds to emails, texts, etc. very fast as well. Always made sure everything was going smooth. I recommend him to anyone who is looking for a home loan!
johninc16
Highly recommend Scott Mantel!
Scott is a highly motivated, personal, professional loan officer who was essential in helping us buy our Brooklyn townhouse. Simply could not have done it without him. Highly recommend Scott
Julia Lintern
Great Lender
Scott is a great guy that gets to know his clients. He gets the job done swiftly and within the timeframe given. I could not recommend anyone more to help one out with buying a place
justin
I would highly recommend him!!
We have used Scott for multiple mortgage loans, and every time he has done an amazing job. He walks us through great detail with every option, and answers all of our questions. He is also able to really figure out difficult situations, and always gets us a great outcome. I would highly recommend him!! We have used him for purchasing loans, refinancing loans, and home equity loans. Great guy!
Kerstin Larson
We love Scott
Scott helped us with our first house 8 years ago, he helped us with our refi and then he helped us on our second house. Quite literally, you couldn't ask for a better bank. Everything was always explained in detail, and he helped move the process along as quickly as possible. Communication was always clear and efficient. We intend to use him again and would highly recommend him to anyone.
marshalleshuster6
Excellent in every regard
Scott was honest, diligent, and very helpful. His advice was spot on and was always on top of his game. He found the optimal solution for our needs, which came in as much less costly than all the other alternatives we considered. Lastly, he stuck with us thru an 8 month period where we were in contract but waiting for repairs to be made by the seller before closing. If I ever buy another house again there's only one person I'm calling: Scott.
Mike
Excellent mortgage broker
I'd recommend you guys used Scott Mantel for your next FHA mortgage lending he's good at what he does !!! I had few issue with my Tax return but Scott took his time and fixed the issued, also got the mortgage ready on time. THANKS A LOT SCOTT !!
Mohamed Omar
Good job
scott mantel was very informative, of course patient he knows his work, explained everything when i did not understand what i was reading would answer the phone when i had a question
Monica Edwards
Most experienced broker
Whatever I say is not enough. Scott is the king of brokers and I fully trust his advise. Beside that he truly cares about his clients and their goals. He helped me to purchase my first house which was a super complicated deal and he advised me through all the steps and obstacles to get the mortgage through. Recently I refinanced my mortgage to get out of the FHA and take out cash and have a 30 year fixed low interest conventional mortgage. Initially, I did some mortgage shopping and he was the best amongst all. The process was super clear, smooth, and informative similar to my first experience with him. Again we had some hurdles on our way because of my financial situation, but he managed to sort things out and got me the best deal possible. I have recommended him to a few friends whom had a similar experience as me. I highly recommend him!!!
naciem nowrouzi
Scott made it all possible.
I'd been talking on and off with Scott for close to a year, while my wife and I honed in on exactly what we were looking for in NYC (which is an incredibly fast moving and competitive market). My wife and I are self employed, which is a special brand of headache
for lenders and homebuyers alike. Scott was a referral from a close friend who is also self employed, and had purchased a few properties with Scott's help.
Scott was always easy to get a hold of to answer any questions, of which there were SO many throughout the year or so we'd been in contact. NYC is an insane market, and without someone there to answer questions it kind of seems impossible. When we finally found the house we wanted and got an accepted offer on, Scott and his team moved quickly to get everything together necessary for closing. He and the folks at Nationwide Equities walked us through the whole process, which for a first time home buyer in NYC is seriously daunting. I feel bad in hindsight for all of the texts and emails I sent at ungodly hours, but they were always returned so promptly I just figured he cared as much as I did. Which, again looking back on it seems silly. But that's the sign of someone who does their job right!
Also, Scott kept a watchful eye on interest rates as they were changing day by day, and locked a rate WAY lower than I had expected. We also didn't have to pay points on the rate, which is amazing.
At the end of the day, honestly I don't think this process would have worked for us with another lender. Given the headache of self employment and all of the extra work required, a lot of lenders just give a "no" before they really look into working with certain types of buyers. Scott worked his ass off for us, and my wife and I got a house we absolutely love, with a mortgage rate that far exceeded expectations. We are forever grateful!
Nate Wood
Then we were introduced to Scott through a mutual friend, Thank God!!.
We bought our first home in Jan 2014, Being very naive thought everything we saw and heard from certain mortgage companies was Gospel. Then we were introduced to Scott through a mutual friend, Thank God!!. The housing market in all it's glory was explained in a heartbeat . Scott did such a good job on our first mortgage that we had no hesitation In using his Services & Skills to help us when we refinanced . We highly recommend Scott .
neil71
Scott David Mantel
Scott was very helpful, he guided me through everything. He was excellent. He explains everything clear and to the point. He goes beyond his responsibilities to make sure he is serving his clients. He is a complete professional.
robbya59
Highly recommend
Scott was effective and efficient in the real estate industry. I recommend Scott to my friends and family. Im hoping we will be doing business again. Scott was constantly updating me every step in this process and took the time to explain all the things i didn't understand.
roguetorch
The best
Scott hands down is the best!!! He went above and beyond to help my mom and myself to secure purchasing our first home!! Very personable and knowledgeable. Couldn't ask to work with a better Lender! I will definitely recommend him to my friends and family in the future on their journey of purchasing a home.
rolandawwright
Knows his product and very flexible
Scott came with a recommendation from a coworker. I figure let me see if he is up for a challenge. My refinancing was for several issues and he address all and made the process so easy. He was my reminder when i got busy at work and went through all the steps with me. Even when underwriting was ask for more, he explain why.
I would recommend him in a heartbeat. Very professional.
Roxanne
He was skillful in putting together our complicated mortgage, calm during the tumultuous ...
Of the numerous people involved on both sides of our Brooklyn real estate transaction, Scott was the only one who seemed to have our best interest at heart. He was skillful in putting together our complicated mortgage, calm during the tumultuous months as the deal teetered off of several legal cliffs and in the end he was able to make moves that salvaged our approval timelines. He is trustworthy and knows the real estate market better than anyone. His number is the first I will call whenever a decision is to be made with regards to my home.
rwbean4
Amazing
Scott is heaven sent. He was patient and understanding, holding my hand step by step through the process of buying our very first house. He answered every question and concern and simplified the entire process. My family and I are so grateful, thanks to Scott we are living in our dream home.
sherrib87
Definitely Recommend Scott!!
Scott made the process of obtaining our mortgage seem like a breeze (even when it wasn't!) He was super responsive- answering any and all questions, following up constantly and made sure we got an amazing rate and closed ahead of schedule!
Without a doubt, I'd recommend Scott and will be contacting him if and when I need another mortgage.
tarahmann
Completely satisfied
Scott was personable, down to earth, extremely knowledgeable and supportive every step of the way. He knew the difficulties with covid, the lenders, and my paricular circumstances. I dont think I would have gotten through the various difficulties without him and he never gave up.
timothyberg13
Best Mortgage Broker in New York!
I can't say enough great things about my experience with Scott Mantel! He is incredibly knowledgable on the lending process and was able to walk me through all of my mortgage options before moving forward so that I could make informed decisions. In the end, we decided to move forward with a refinance product that saved me more than $1000/per month and hundreds of thousands of dollars in interest over the term of the mortgage. Furthermore, despite everything I was hearing from other lenders, Scott was able to refinance my mortgage quickly and expertly despite the challenges of conducting business in the middle of a global pandemic! Thank you for everything Mr Mantel! Looking forward to doing business with you again!
user223995
Solid pro who understands 1st time home buyers
Scott is a pro who explained all of our financing options. He is very responsive. He went above and beyond to help us get the best rate. Speak with him and you'll understand why he should be on your short list.
Ysal
very helpful and friendly.
Scott is Very very helpful and friendly.
He worked with me to prepared all the appropriate documentation that I needed and guided me through process.
I can't thank him enough with my home buying journey. Thank you again!
zamil69ny
He explained every aspect thoroughly & clearly.
Scott helped me through the mortgage process from start to finish. He explained every aspect thoroughly & clearly. He always answered my calls or emails within minutes and was quite patient with all my questions & concerns. He was a great help during a stressful process and I have recommended him to several friends.
zuser20141027163135221
Top notch!
Thank you so much Scott from start to finish with an outstanding job! We couldn't have asked for a better experience! We highly recommend Scott and his team for all your mortgage needs!
zuser201504261550016
It was a pleasure doing business with Scott
I made an excellent choice when I chose a loan officer. Scott has the ability to personalize the need of his clients . He is knowledgable, extremely reliable, courteous .He is an excellent asset to his company. I will always recommend him to other buyers
zuser202003301725404
Receive a Free Quote Today!
Please submit the requested information below to receive a Free Mortgage Quote!